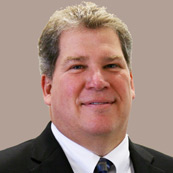 Mike Judy joined Refocus Group in 2013 as the Chief Executive Officer, bringing with him 30 years of experience in the ophthalmology industry. Prior to joining Refocus, he most recently served as Chief Commercial Officer for AcuFocus, leading the sales and marketing team as they introduced the KAMRA™ corneal inlay.
Mr. Judy's previous experience also includes his role as the Vice President of Global Surgical Marketing for Bausch and Lomb, where he was responsible for the cataract and refractive businesses. He joined B&L through the acquisition of Eyeonics, manufacturer of the Crystalens®. At Eyeonics, Mr. Judy led the sales and marketing team that captured the number one market share position in the premium IOL market. He has also served on various industry boards throughout his career.
Mr. Judy has a BA from Princeton University.