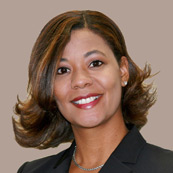 Dr. Selene Burke joined Refocus Group in 2006 and currently serves as Vice President of Clinical Affairs. She is a glaucoma-certified optometrist with extensive clinical experience in multispecialty practices. Since joining Refocus Group, Dr. Burke has managed the organization, training, and execution of all domestic and international clinical trials. She works alongside optometrists and ophthalmologists from around the world in implementing the VisAbility™ Procedure into their practices.
Dr. Burke began her optometric career at Vision Wellness and Laser Center in Richardson, Texas, where she provided comprehensive pre- and postoperative patient care to refractive and cataract patients while playing a significant role in establishing the practice's first on-site laser center. During Dr. Burke's tenure, she was also an authority on specialty contact lenses with special interests in the treatment and management of patients with irregular corneas and ocular disease. In 2004, Dr. Burke joined Vision Quest Eye Care and Surgery Center in Dallas, Texas, where she provided pre- and postoperative care to refractive, cataract, glaucoma, and retinal surgery patients. She also developed and implemented clinical protocols for ophthalmic examination, medical assisting, and insurance coding, while providing direct supervision, instruction, and training to the ophthalmic staff.
Dr. Burke received her OD from Southern College of Optometry in Memphis, Tennessee, has an MS in Zoology from Auburn University, and has a BS in Biology from Rust College.